Wizards Show Golden State the Door
Wizards/Warriors Game Notes/Random Thoughts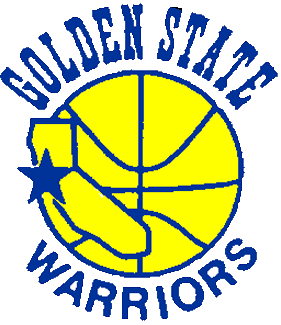 WASHINGTON WIZARDS VS. GOLDEN STATE WARRIORS
APRIL 6, 2010
WASHINGTON 112, GOLDEN STATE 94
There was a crowd of about 80 people who were all wearing Davidson University t-shirts. They were all there to support their messiah in Stephen Curry. As we all witnessed a lot of red in the stands before tipoff, I was sitting next to Sam Cassel and asked him simply; "do you ever get the urge to play when you watch?" and he just gave me a nod like, "nope." He stated that he could not play anymore and I asked his age, he responded by saying, "40." He then proceeded right after that to make fun of Blatche because the Davidson fans were cheering every time Stephen Curry hit a basket. He told `Dray, "he has more fans than you…."
Game started off with an EARLY timeout by the Golden St Warriors, which is something rare you won't see every Wizards game this season at least. Wizards brought the intensity, energy, and enthusiasm. Something the fans would love to see every game if possible! The new guy Cartier Martin is very impressive. He was cut by this very own Golden St Warriors, and I asked him, "you got cut by the Warriors?" and he answers yeah, and I shouted right back, "man you better s*it on them." The guy can shoot pretty well, as he is shooting around 40 percent so far and has hit 5 of 11 this season. He hustles and proves that he can come off the bench and play well the minutes he receives. Livingston is the engine that makes this team go. Signed by the Wizards after the All-Star Break, Ernie Grunfield has gotten himself a nice diamond in the rough. Even though he was highly recruited by the 2010 NCAA champs, Duke University, and coming out of high school straight to the draft, his potential is higher than the sky. Livingston has shown glimpses of his old self before the major injury he had as a member of the Clippers.
Against the Warriors, he ran the offense, was very patient and found the right man. I think he's one of the reasons why the Wizards have found any success if you want to call it that, and has been a pleasant surprise. JaVale McGee, the young rising center and hopeful superstar had him a very nice game with career high in points with 25 points and 15 rebounds to go with it. He's getting better and better as he gains more minutes. A soft spoken McGee said afterwards that one must have a different mindset when coming off the bench vs. starting. I truly believe that McGee will be the starter next year if he can gain more mass to his lengthy body. Don Nelson, the Warriors head coach who was looking to break the coaching record for wins against the Wizards failed miserably. Thank God it did not happen against the Wizards because this season was bad enough with all the turmoil and controversy. This new offense that Flip Saunders installed couple of weeks ago has shown some positives and has shown that with Shaun Livingston running the show this offense can score.
Michael Lee of the Washington Post told me best, by saying that this offense is good but would love to see it against a good team like the Orlando Magic and I couldn't agree more. I asked Flip about this offense and if he would carry it on next season and Flip stated he will. So there will be more 2 guard sets, and a TRUE point guard running it. Crowd gave these young Wizards a nice round of applause, as it was well deserved, but the real test may come against the Orlando Magics at their house.
Wizards Quotes:
WIZARDS HEAD COACH FLIP SAUNDERS On setting the tone early in the game: "I thought the key to the game was Shaun (Livingston). He set the tone offensively. This is a team (Golden State Warriors) you can very easily get into an 'up-and-down' situation with; they take quick shots then we take quick shots, but Shaun took control of the ball, got us into sets, got the ball to the right people and he initiated things."
On guard Shaun Livingston: "Everyone has known that he is a point guard, probably the only reason that he isn't an All-Star in this league is because of his injury. When we brought him in, we knew that he had the mental capacity to play that position. We knew that at one time he had the physical skills, and even though he might not be as physically explosive as he used to be, he seems to be getting better and better and he's got unbelievable size so you can do a lot with him and put a lot of pressure on the guys that are guarding him. He's progressed, he's getting more confidence and we have a lot of confidence in him so it's nice to see him continually improve."
 On the win: "We went through that stretch where we played so many good teams and we had close losses. Right now if we can play well and win, it reinforces what we've been doing and I think our guys are understanding a little more of what it does take to win and they'll continue to finish off games. So now we have a great challenge, we are playing three great teams (Orlando, Boston, Atlanta) in four days."
On guard Nick Young: "He's played pretty good position defense, so he's doing some of the little things; when you do those little things, you get minutes. He's been better defensively and because of that he's been gaining confidence and he knows we have confidence in him – when he plays like that he can be extremely productive."
On Stephen Curry: "I liked him last year when he was here, I loved him. I've said that it's either going to be him or Tyreke Evans for Rookie of the Year. He's got great poise and a great feel for the game and he never seems to be in a rush situation. He's going to be a very good player in this league for a long time."
WIZARDS GUARD SHAUN LIVINGSTON On tonight's game: "I'm just trying to come out and get a rhythm early and push the tempo. I just try to get the win. The best part of being a big guard is being able to take advantage when I get the chance. As a team it's good to be able to once have 20 point deficits to now winning with over a 20 point lead."
On his recent play: "When I come out I try to get guys going and running. The point guard controls the ball and the tempo of the game so if you push the ball you get guys running. It helps guys get into the flow and get easy shots. I'm trying to think strong. I'm getting a lot of minutes and the opportunity to play so I'm trying to make the most of it. Some of the plays that I have been making lately I have made them before during workouts but now I have the opportunity to show them so I'm just taking advantage of it."
WIZARDS FORWARD JAVALE MCGEE On tonight's game: "My rebounding and offense just came to me. We all were trying to work as hard as we could and everyone was rebounding and running the floor. We came out strong and we tried to keep it that way throughout the entire game."
On coming off the bench: "I feel comfortable coming off of the bench and I feel like we need more bench points then we need starting points so it's easy for me to come off the bench. When you come off the bench, when the game starts you get to rest and prepare yourself. When you start you don't know what's going to happen and you just have to come out. I was just trying to go out there and get rebounds and put backs."
WIZARDS FORWARD ANDRAY BLATCHE On the win: "It feels good to win three out of four. I'm not going to lie. It feels good to go out there. We're playing with energy, effort. We are playing with meaning now. Our main thing is even though we got up by that many points we've still got to stay disciplined."
On the play of Shaun Livingston: "I knew he was a great point guard. I watched him play before the knee injury and I always knew he was going to be something special. Shaun is beginning to come back into his own. It's great to play with him and it's great to watch him play."
WIZARDS GUARD NICK YOUNG On four players scoring over 20 points: "That was big. Up tempo game, playing against Golden State there's a lot of fast breaks. Shaun was hitting people, being aggressive, dropping dimes, and he was just knocking down shots."
WARRIORS HEAD COACH DON NELSON On the game: "At halftime we knew it was a game that was going to be very difficult to win. We were undermanned and we had a couple of guys that we didn't know (weren't not going to play). One of our guys was sick and one had a rib problem…At this time of the year most of the guys have been overplayed anyway and it makes it a tough situation."
On Stephen Curry: "He hurt his shoulder and I don't know on what play. He has been pretty healthy and he's been playing tired lately. Actually, it was good to let him sit out the last eight minutes of the game."
WARRIORS GUARD STEPHEN CURRY On the game: "We could have kept the momentum that we got in Toronto and did something but they jumped all over us. Their guys were hitting shots and it's tough to come back from that. Everyone on the Wizards were clicking – McGee came off the bench and had a career night and Livingston having a career night, it seems too often that guys have career nights and break out games on us. Usually we have guys that come out and play but nobody did and they stepped all over us tonight. "
On his injury: "I hurt my right arm trying to get through a screen on a play and got my arm jammed in there but nothing to serious."
On Coach Nelson: "We have another chance for Coach Nelson's record tomorrow. He's tied for it right now and we have a great opportunity tomorrow in Minnesota to try and get a win and forget about this game."
Wizard Videos Courtesy of Comcast SportsNet Washington
Nick Young Post Game courtesy of Michael Lee of the Washington Post
Untitled from Wash Post Sports on Vimeo.
WizardsExtreme.com Correspondent: Asad