The Washington Wizards hold the gift and the curse in this years 2010 NBA Draft. I give it that name because that is exactly what it is. It is a gift in the sense that the team who holds that spot in the draft has the ability to snatch up the most productive player in college basketball, and arguably the one who has the most potential for success in the NBA.
However, making that number one choice isn't always the easiest thing to do. How do you know the player you select will end up being the best in the group? It's not always the case.
You can do your homework, watch all the videos you want, and interview your candidate up the wazoo, but the number one prospect will tell you the same thing the 200th rated prospect will tell you. "I plan to be the best player I can possibly be for the lucky team that chooses me."
Some execs even pit their top two candidates together in a one-on-on match to make themselves prisoners of the moment, but that doesn't always work either. Just ask Michael Jordan when he put Kwame Brown and Tyson Chandler in a one-on-one battle in which Kwame Brown ate Chandler alive. Imagine if Jordan had gone against the grain, not to say Tyson Chandler is Wilt Chamberlain, but the Wizards faithful would have at least been able to blame his lackluster career on some sort of random ankle injury, not a weak mentality. That's the last time I'll ever mention Kwame, promise.
A top five pick in the NBA is very important and you can bet your mortgage, rent or car payment that all five players will have very different careers and legacies. I'd like to go all the way back to 1984 as a prime example of this, in 84 you had quite a loaded draft where the top five went like this:
1. Hakeem Olajuwon
2. Sam Bowie
3. Michael Jordan
4. Sam Perkins
5. Charles Barkley
What a crazy yet extremely productive draft class that was, right? The number 3 selection in '84 ended up revolutionizing the league (apologies to Jerry West) and is known in most circles as the greatest player to ever touch an NBA basketball. Jordan won six titles and more awards than I care to mention here in an illustrious career that lasted 18 years and included 3 retirements.
The number one pick in 84, Hakeem Olajuwon basically won his two championships in the years that MJ took off to play baseball. If Jordan had never taken those years off from the game it's quite possible that "the Dream" ends up being one of the 50 greatest players of all time still, but without a championship, making him unworthy of the number one pick if you judge them that way.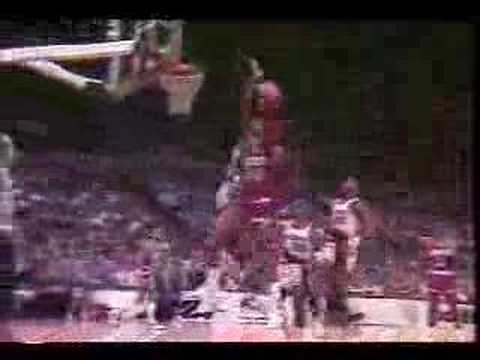 The number two pick in '84, Sam Bowie was labeled by ESPN's Page 2 as the #1 Biggest Bust in all sports, a pick that may haunt Portland until they win another championship.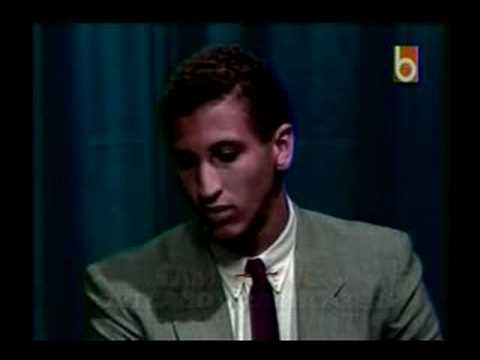 The number five pick, Sir Charles, is arguably one of the toughest and most talented NBA players to never win a championship. Barkley was a fiesty forward who dominated the game and in my opinion was the greatest power forward of all time.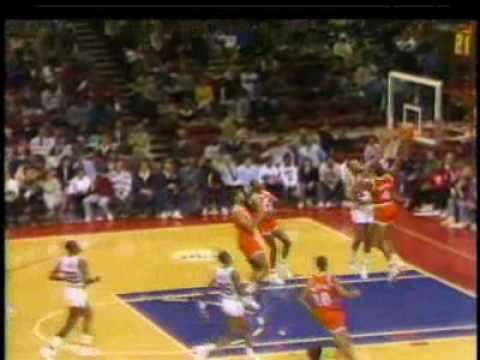 The number 4 pick, Sleepy Sam or Big Smooth as he was nicknamed went on to play 17 years in the NBA and for my purposes was simply unstoppable in NBA Shootout 1996 on Playstation.
Why do I bring this up, well for starters I want to give credit to what I see as the top 5 players in this years draft class. Before we go crowning John Wall as the rookie of the year, Evan Turner, Demarcus Cousins, Derrick Favors or Wesley Johnson could all end up having better overall careers than Wall does. It all depends on what your definition of better may be, for some it's number of titles, others it would be all about the numbers.
Now that I've given some respect to the other guys, let's talk about the Wizards choices this draft and for me it comes down to one choice and arguably that one choice could decide the direction and success of the franchise for the next 20 years. YES! the next TWENTY YEARS! A few weeks ago the Wizards became the 14th team to land a #1 pick multiple times, a list that shrinks to 5 teams if you eliminate the pre-lottery days.
The goal here is to get this pick right because out of the teams who have selected multiple times in the lottery age only the Spurs have hoisted the NBA Championship trophy and they got to add Tim Duncan to David Robinson 10 years later.
So who is the right pick for Washington? Lets get down to business, this draft is about Wall or Turner, Turner or Wall. Most of us have made our choice and its almost overwhelmingly John Wall, but the Wizards brass will do their due diligence in scouting both players and make sure that John Wall is the right man for the job.
Here is my take on the two:
Evan Turner is a hybrid guard/forward who played for Ohio State. He comes in at roughly 6-7 and 205 pounds which is ideal for a shooting guard. Most successful shooting guards come in at around 6′6-6′8 and at around the 205 to 215 mark. Turner has an impressive pull up jumper, has impressive court vision, isn't afraid of using his body at the rim and can finish well.
He can create off the dribble and is slightly above-average at ball handling and can create opportunities for other teammates. Turner is a shooting guard, however he likes to set up the offense so he can be set up in iso
situations and rack up assists numbers similar to what Lebron James does.
He is active on the boards and has the ability to play good defense. He is not super quick but has some speed and has length, which is something you can not teach. If Turner uses all of his weapons on the offensive end and devotes time to guarding and shutting down multiple positions on defense that fit in his bracket of position (point guard, shooting guard) then Turner could very well end up giving Wall a run for his money as the top player out of this draft in the years to come.
However, Turner also has his flaws too. He isn't a standout free throw shooter which is important in the clutch department because most games these days come down to taking free throws in this whistle-happy league we have. He has not developed a consistent long range shooting game and is too comfortable in his mid-range. Basically, he is not comfortable taking the three.
Most coaches don't want you abusing the three point shot but it is definitely one of the most important weapons to have in your game because it makes the defense respect you. Great shooters get respect. Great shooters make the
shot that ties it up from 3 down to force it into overtime or close out games.
You cannot overlook that from his freshman year to his junior year he improved in most statistical categories. His points went from 8.5 to 17.3 to 20.4. His rebounds went from 4.4 to 7.1, and ended at 9.2. His assist numbers
started at 2.6, went to 4.0, and ended at an impressive 6.0 for a SG.
I believe Evan Turner will be a very dangerous player and could end up being the best player from this draft, but John Wall has to be the number one pick, and heres why…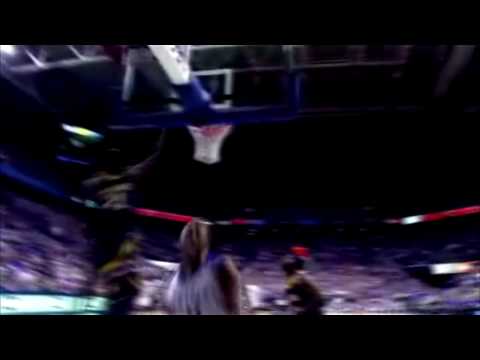 John Wall is a 6-4, 175lb lightning-fast point guard who loves to share the ball but can also explode to the rim and finish. His mid-range jump shot needs work but he is already working hard at it. Some fear Wall will not be enought of a threat shooting the ball and will end up like Rajon Rondo early getting no respect from defenders but you don't take Wall because of what he has done to date you take Wall because of his potential.
Wall averaged only about 16 points a game and 6.5 assists, but he has the ability to be a game-changer. Simply put, Wall's speed is unguardable. He is going to create mismatches with his speed. Once the opposing team puts a small and fiesty defender on Wall to combat his speed, Wall can use his freakishly long wingspan and 6-4 frame to create other problems.
The boy is just a freakish athlete who works hard and wants to win. He has advantageous speed and height, and if he develops a consistent jump-shot he can be a top 3 point guard by his third year in the league. He has no ceiling because we play in an athletic league that revolves around driving to the rim and getting around defenders, and Wall can do that.
Some say he won't be as good as Derrick Rose, but it all depends on how Wall uses his speed and quickness. Wall has the same poise that Rose has already shown, and he can also hit free throws. Believe it or not, Wall was a better
jump shooter than Rose was in his freshmen season at Memphis and also can be a lockdown defender on the defensive end if he can capitalize on his drive and motor.
The compelling part of making this choice is that you know what you are getting with Evan Turner. The impact and talent of John Wall goes beyond the measurements and film. Wall played well when we had too and from all accounts he crushed it at the combine. His potential is off the charts and its hard to even describe in words how good he could be.
The Wizards have been through a lot lately and they need a new face for the franchise. The choice is a curse, but Wall could be a gift. In my opinion John Wall is that face for the franchise.
No disrespect to his competitive adversary, but most people don't even know what Evan Turner looks like, everybody knows how to do the John Wall.
WizardsExtreme Correspondant Zain Zaidi