Wizards fall to 0-18 on road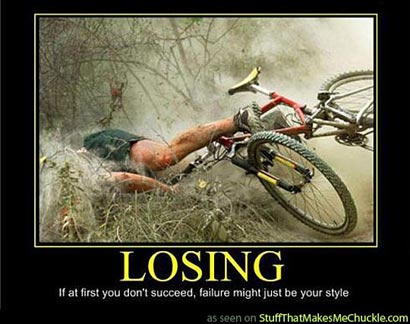 The Washington Wizards road woes continue as they drop their 18th straight away from the Verizon Center.

The Wizards were thoroughly out-worked by the 13-21 Bobcats, who improved to a mark of 4-1 under interim Coach Paul Silas. Charlotte showed a grit and toughness that Washington was unable to match tonight.
The game ball goes to Gerald Henderson who filled in nicely for injured starter Gerald Wallace, leading the way for Charlotte with career highs 19 points, 9 rebounds and 3 blocks. D.J. Augustin also had a productive night scoring 20 points on 3 of 5 shooting from beyond the arc.


Crafty veteran Stephen Jackson didn't make much of an impact in the first half, but ended up with his second double double of the season, leading all scorers with 21 points and grabbing 10 rebounds.

Outside of John Wall, the Wizards starters were out-worked by a hungrier Bobcats team. Rashard Lewis got into foul trouble that limited him 4 points on 1 of 5 shooting. JaVale McGee was also largely ineffective, grabbing only 1 rebound on the night. Yes you read that right, just 1 rebound for the 7'1" athletic center.
Just like McGee, the Wizards struggles started on the glass, as they were out rebounded 18-7 in the first quarter. John Wall had another rough shooting night, failing to connect on all five of his attempts from beyond the arc. Wall did show he was comfortable attacking the basket tonight though, netting 16 points on his 11 assists for the night. It was an encouraging sight, as Wall had seemed hesitant to do so in the last few games. His efforts helped the Wiz keep the Bobcats lead to single digits to close the first half.

The Wizards came out sluggish in the second half, missing a layup then giving one up on the other end. They quickly recovered though and actually led by 1 half way through the 3rd quarter, behind the play of veteran point guard Kirk Hinrich, who led all Wizards in scoring with 18.

Al Thornton provided another spark off of Washington's bench, scoring 13 points along with 7 rebounds and 3 assists. Thornton's impact may not pop out on the stat sheet but his aggressive defense and scrappy play was what helped keep the Wizards in the game, which was applaud-able even if it was short-lived.
The Bobcats proved to be the more resilient team, handling the Wizards surge and then answering with easy buckets off forced (and many un-forced) turnovers. Charlotte ended the third quarter running up the lead, and they never looked back.

All hope for a fourth quarter turnaround by the Wizards was doused by two frustrating possessions by the struggling Andray Blatche. The self-described "finesse" player missed all but one of his shots from outside of the paint to the tune of 10 points on 4 of 13 shooting. After a positive performance against New Jersey the night before, Andray suffered another meltdown in Charlotte.

It was a painful sequence of events that I believe symbolizes Andray's season in a nutshell. Blatche started the quarter by missing a contested lay-up, and then immediately fouling the other team in frustration. The next time down the floor, Blatche again catches the ball on the block and is called for traveling. In another outcry of frustration, Blatche takes his anger out by screaming at the official, which of course draws a technical foul. Mental toughness continues to elude Blatche, especially when his jump shot isn't falling.


This game was a winnable game for the Wizards, but the Charlotte Bobcats clearly deserved to win. They out rebounded the Wizards 34 to 43, and showed a sense of urgency and desire to win the Wizards lacked outside of a short burst during the third quarter.

Point guard play was a bright spot tonight. John Wall is looking more and more comfortable with every game he plays. The guy is a floor general who is on a different speed setting than everyone else on the court. Personally, I'd like to see him work on his shot selection. He should be encouraged to keep taking open shots but sometimes it looks as though he settles when could drive or even take a step or two closer to the basket.

Outside of turnovers and avoidable mental mistakes, the problem for the Wizards was our frontcourt play with the two main culprits being our starting "Finesse" forward and Center. There is no excuse for JaVale McGee grabbing a single rebound in a game, none.

For someone who is one of the tallest and most athletic players in the entire NBA, McGee has to play smarter on the block if the Wizards want to win. It's not all for a lack of effort with McGee either, the guy runs up and down the court on almost every position and in his defense he plays hard but he doesn't always play smart.

Numerous times through the night McGee left his position in the paint, either to help a teammate or contest a shot, and the Bobcats were able to grab an easy offensive rebound. JaVale must learn that sometimes, the best thing you can do is hold your position and just put your hands straight up, because no matter how tall you are or how long your wing-span is, if you're not in position you are ineffective.

The Wizards return to action against last year's rookie of the year, Tyreke Evans and a Kings team who play in Toronto on Sunday. Washington gets their next chance to snap their road-losing skid against Minnesota on Wednesday.