CSN To Air All 82 Wizards Games; Seraphin Heads to Spain
Assuming the lockout will eventually be lifted and NBA play will resume this October, Comcast SportsNet has released its TV schedule for the potential upcoming Wizards season. CSN is slated to cover all 82 regular season games as well as 3 preseason games.
This should be of some bright news for Wizards fans. It assures that we will hear local play-by-play legend Steve Buckhantz yell "dagger!" and a few other of his famous choice phrases at least 82 times this year, as he returns alongside Phil Chenier for their 15th season as Wizards commentators.
In other Wizards headlines, forward/center Kevin Seraphin who skated for Spain recently to continue playing basketball has signed with Caja Laboral Baskonia. The 17th overall pick in the 2010 draft averaged 2.6 points and 2.8 rebounds in 58 games for the Wizards last season.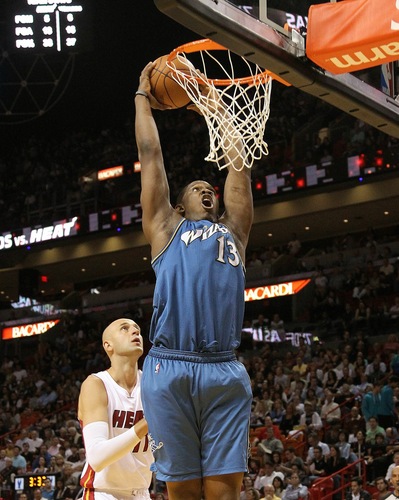 The status of the NBA lockout will more or less determine how long he lasts out in the town of Vitoria-Gasteiz. Chances are Seraphin could take on becoming a matador if the lockout drags on longer. At 6'9 and 275 pounds, he'd probably OWN those bulls, considering how petite the common Spanish matador is. Yes, I called them petite.
Seraphin joins Reggie Williams (Google him if needed) as the other NBA player on Caja Laboral. He is the second Wizards player to leave the country to play overseas after Trevor Booker left for Israel last week.