Trade Deadline Looming for Wizards
Year 2 of the rebuild has not gone as smoothly as Wizards fans would have hoped but this IS a rebuild. Simply put, if the Wizards don't want to alienate the already sparse fan base, the roster has to undergo a major transformation and increase the toughness and basketball IQ of this team.
The players that the Wizards could use as trade bait have severely diminished their trade value this season with sloppy, uninspired play. As much as it pains me that the Wizards once again have to give up players with potential, at least one of the 'Knuckleheads': Andray Blatche, Nick Young, JaVale McGee, or the newest member Jordan Crawford, have to go.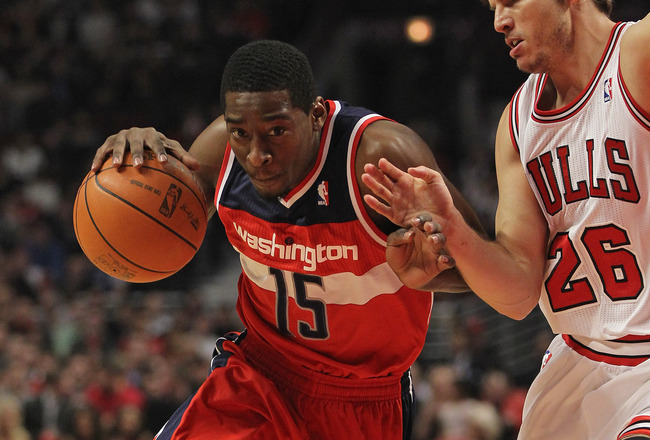 So with the trade deadline slowly approaching, here are some moves I would like to see the Wizards make:
First, Wizards fans need to give up any pipe dreams about Ernie Grunfeld bamboozling the Sacramento Kings for Demarcus Cousins. The Wiz don't have enough enticing assets to offer the Kings to move their immensely talented yet troubled big man.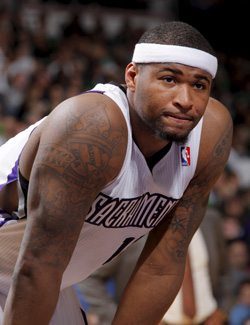 Nick Young is an unrestricted free agent at the end of this season and is looking for a big payday. If the Wizards have no intentions of signing Nick to a long term deal then Ernie has to get something for him before he is allowed to walk. Hopefully, a playoff team in need of a lights out shooter to score off of the bench will give Ernie a call. The Clippers, who just lost Chauncey Billups for the year, are without a true shooting guard and still have a few assets left from the Chris Paul trade. Or maybe the Bulls realize that Rip Hamilton is not their answer at the 2 guard spot and would be willing to move Taj Gibson or Omar Asik.
Depending on Nick's asking price and his continued defensive developments, I would rather see the Wizards move Crawford instead. The rest of the league is still fairly high on Jordan Crawford, but I think it's because they don't see him play on a nightly basis. I know he's a volume scorer who can catch fire at any time but the Wizards already have one of those. His shot selection and lack of basketball IQ gives me visions of Andray Blatche: "the 2 guard version" and those aren't good visions.
I'm adamantly against moving JaVale McGee unless he's part of a blockbuster trade, which is doubtful. With that said he probably has the most trade value and upside of all of these guys and my biggest fear is that he will have to be included in any possible trade that rids the team of Andray Blatche, which brings us to the crux of this post.
ANDRAY BLATCHE MUST GO. There have rumors all over the internet saying the Wizards are in discussions with the Bobcats for a Blatche/Tyrus Thomas trade. While Dray is offensively leaps and bounds ahead of Thomas, Thomas would bring a defensive intensity that the Wizards are sorely lacking. Look no further than his 9 block performance against the Wizards a few weeks ago, four on Blatche alone. Anything Ernie Grunfeld does will seem like a failure to Wiz Fans if Andray Blatche is still a Wizard after the trade deadline. He gets booed by the fans like he is LeBron James. It's like a bad marriage and both sides are sticking out for the kids' sake.
Ernie sign the divorce papers, the kids will be ok.